Wing Cabin
If you are looking for a shed that will look good but also has a practical use then our Wing Cabin this may be the answer!
It has one or two cabin windows depend on the size. It has a standard door 2ft 6 in door (76cm). There is a 1 foot overhang on the frontof the shed. All Wing Cabins are treated will with Barrettine Red Cedar Wood Treatment, this is spirit based.
Attractive Wing Design
1 foot overhang at front
Installation of all buildings
Treated with Barrettine Red Cedar Wood Treatment
Wing cabins are made from 38mm X 50mm framing 16mm tgv, 16mm tgv shiplap cladding, 6' x 4' to 7' x 5' has one window, 8' x 6' to 12' x 6' has two windows.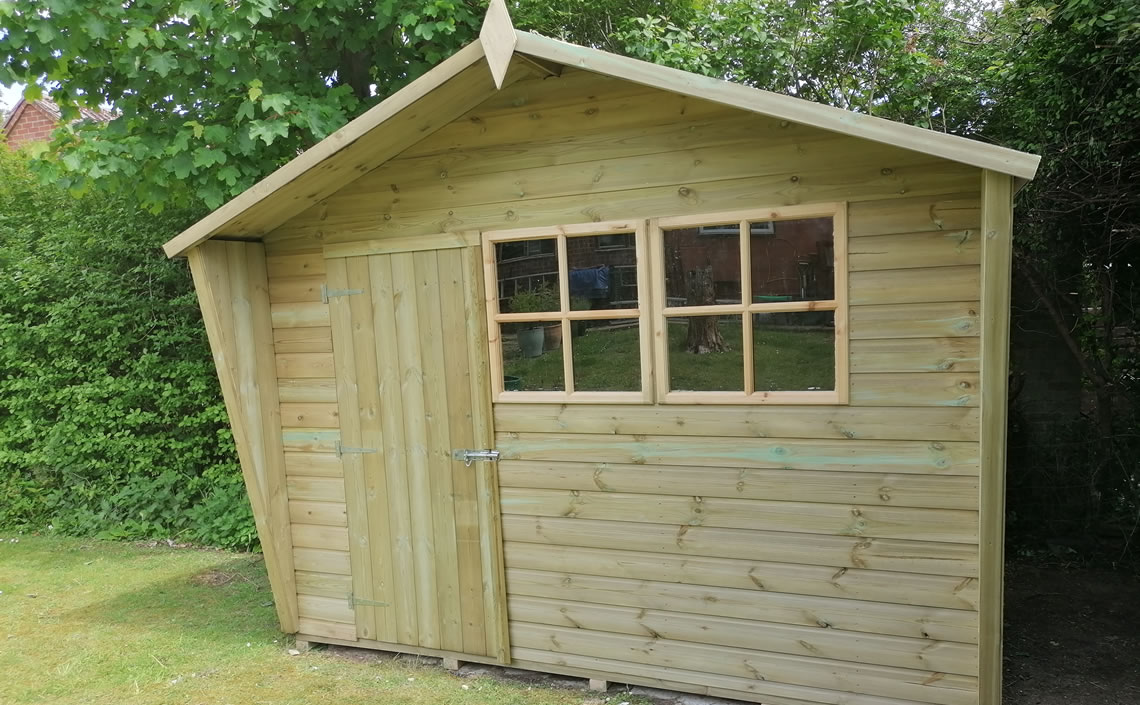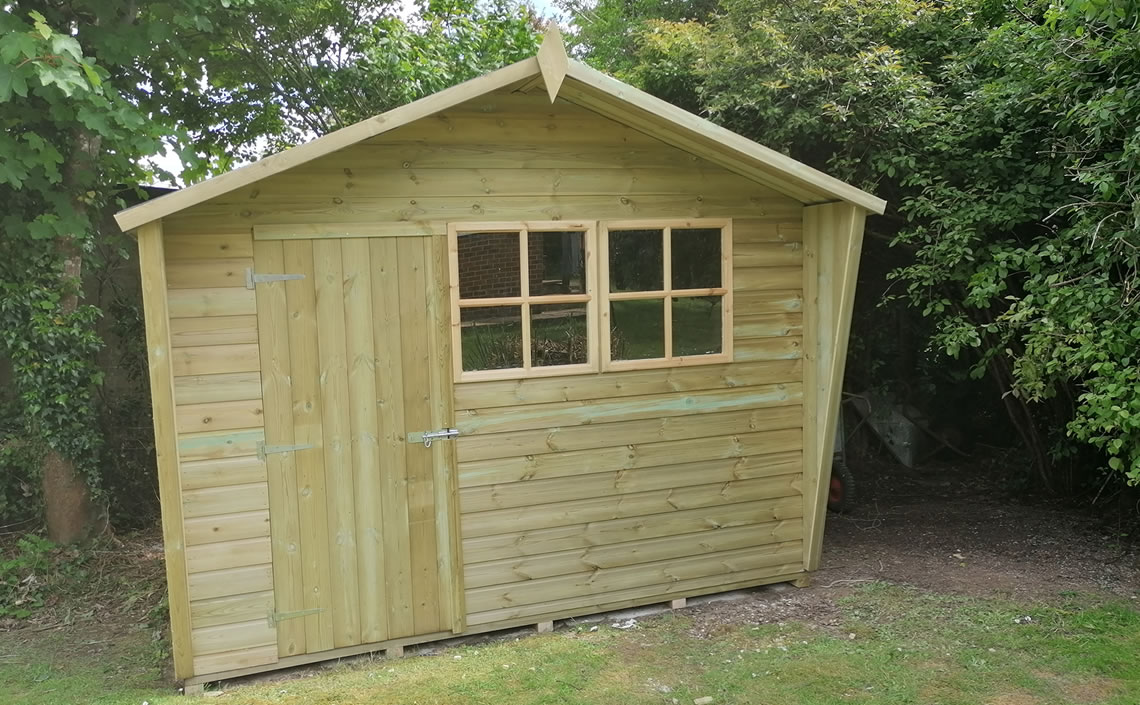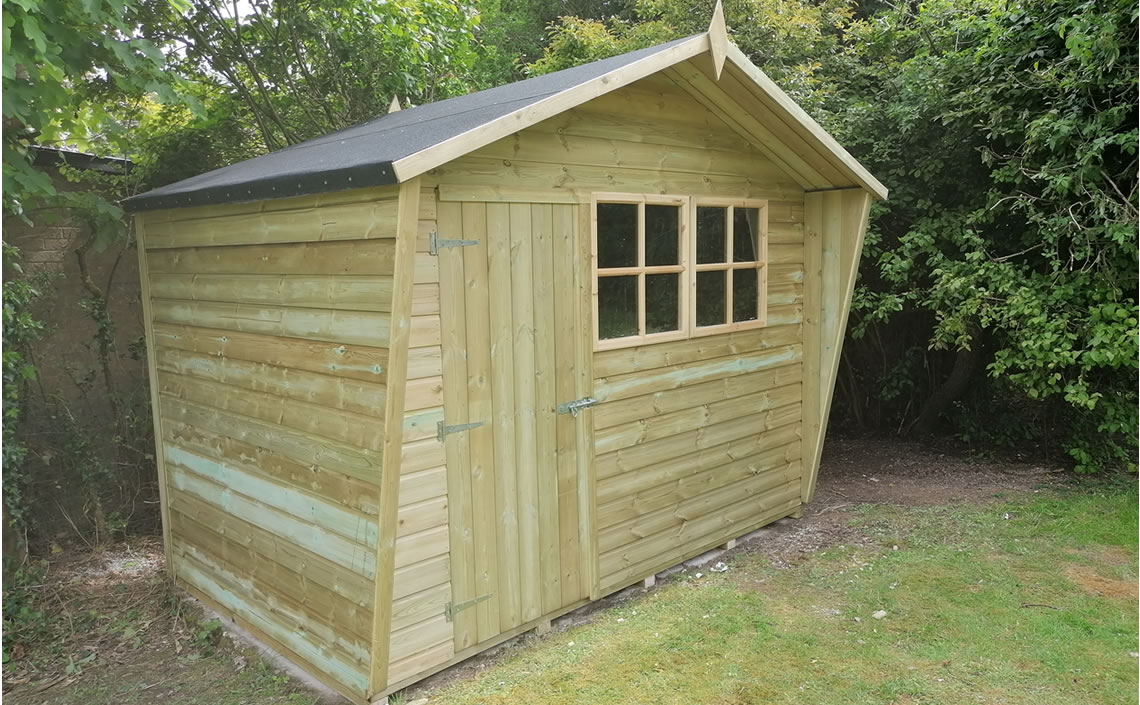 Quality Wing Cabins Prices
We can build to your bespoke requirements if you need something a little bit different, please let us know. You can also arrange a site visit.
All Wing Cabins are treated will with Barrettine Red Cedar Wood Treatment
| Size | Price | Installation | Bearers |
| --- | --- | --- | --- |
| 7 x 5 | £765 | £125 | £50 |
| 8 x 6 | £855 | £125 | £58 |
| 8 x 8 | £1055 | £130 | £65 |
| 10 x 6 | £1055 | £130 | £65 |
| 10 x 8 | £1485 | £140 | £75 |
| 10 x 10 | £1675 | £140 | £85 |
| 12 x 6 | £1315 | £145 | £75 |
| 12 x 8 | £1675 | £145 | £75 |
| 12 x 10 | £2295 | £175 | £85 |
Add-ons
| Item | Price |
| --- | --- |
| 3ft Door | £45 |
| Double Doors | £60 |
| Extra Door | £49 |
| Extra Cabin Window | £40 |
| Workshop Style Open Window | £55 |
| Extra Height | 10% of Shed Price |
| Stable Doors | £75 |
| Stronger Doors | £60 |
| 19mm Shiplap on floor | 5% of Shed Price |
| 19mm Shiplap on roof | 5% of Shed Price |