Potting Sheds
Potting sheds, if you like to grow you own plants or vegetables then a potting shed is the perfect addition to your garden to nurture those little seedlings!
Quality timber, strong construction, there is no chip board used for the floor or roof. We only use toungue and groove wooden for a high quality durable floor. We have been in the industry for over 30 years providing a friendly service, we are always willing to help. We make to order, to your requirements.
Service Potting Shed Repairs
Re-felting
Installation of all buildings
Old Sheds/Potting Sheds Removed
Potting Sheds are treated with 5 year ducks back Cuprinol
Potting Sheds are made from 38mm X 50mm framing 16mm tgv, 16mm tgv shiplap cladding. Bench also available as an add-on.
We have a variety of colours available which include: Forest Oak, Autumn Gold, Forest green and Rich Cedar. If you don't like the colours we offer we are happy to use a colour you provide us.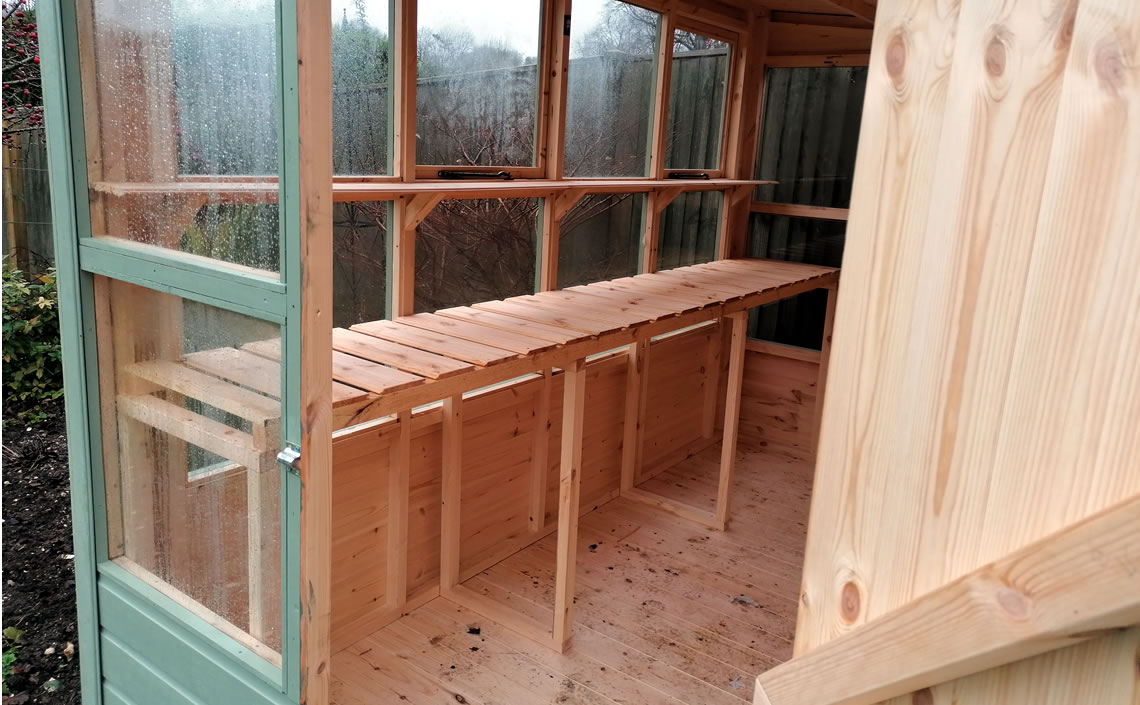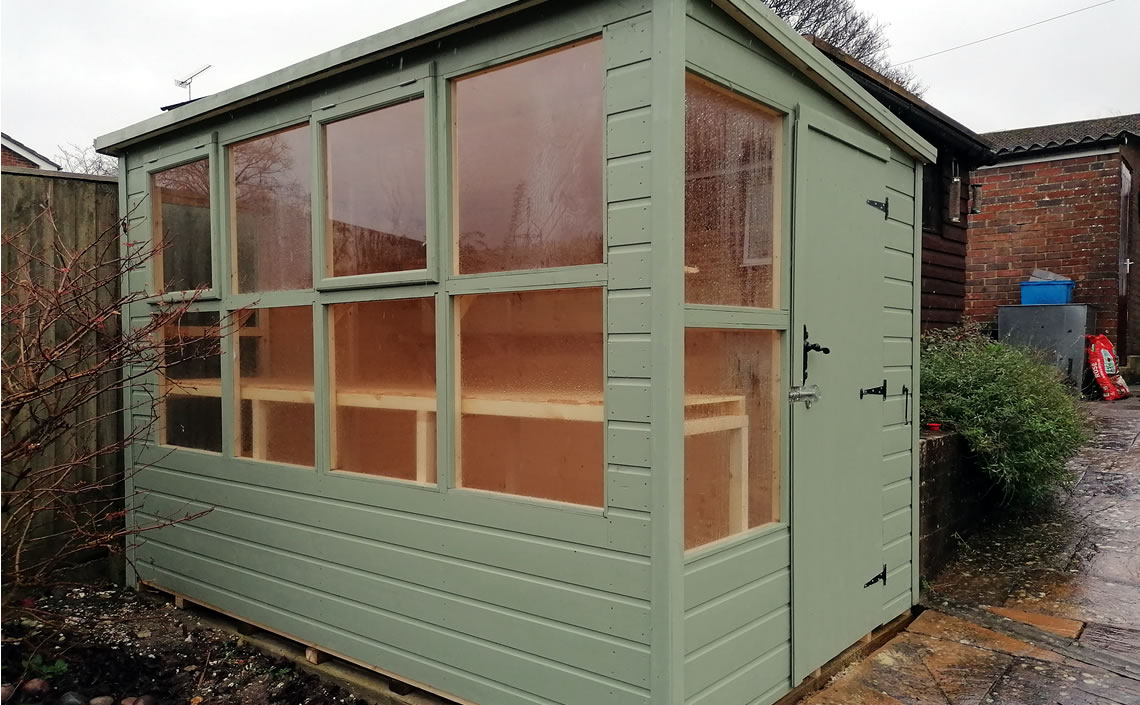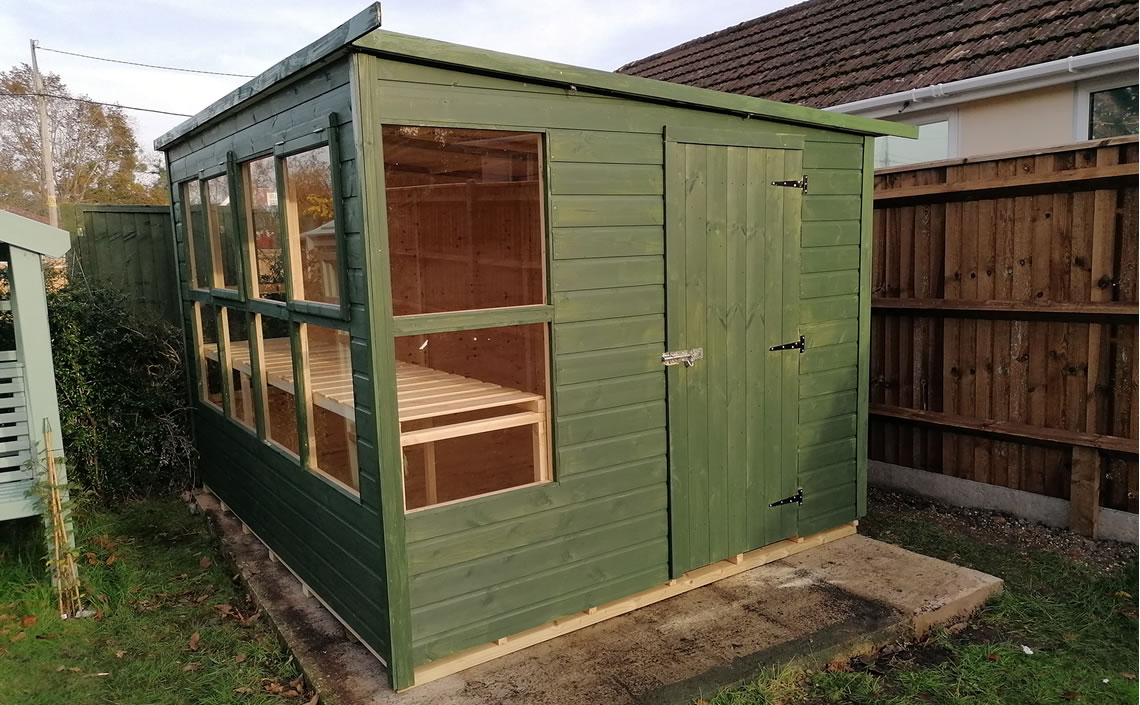 Potting Sheds Prices
| Size | Price | Installation | Bearers | Treatment |
| --- | --- | --- | --- | --- |
| 7 x 5 | £695 | £80 | £35 | £75 |
| 6 x 6 | £695 | £80 | £35 | £75 |
| 8 x 6 | £765 | £90 | £40 | £75 |
| 8 x 8 | £835 | £90 | £45 | £75 |
| 10 x 6 | £885 | £95 | £45 | £95 |
| 10 x 8 | £895 | £95 | £55 | £100 |
| 12 x 6 | £985 | £95 | £55 | £100 |
| 12 x 8 | £1195 | £120 | £60 | £115 |
| 12 x 10 | £1495 | £140 | £65 | £145 |
Add-ons
| Item | Price |
| --- | --- |
| Extra open window | £45 |
| Stable Doors | £90 |
| Stronger Door | £50 |
| Extra window | £20 |
| 6ft Bench | £70 |
| 8ft Bench | £90 |
| 10ft Bench | £120 |
| 12ft Bench | £140 |