Bike Store
Our Standard Bike Stores are 4ft 6" high at the front and 4ft at the back. We have various sizes avaialble for one, two or three adult bikes. You can have more security with tow bolts in each hinge and two bolts in the pad bolt. Our Bike Stores have double doors on the front for easy access.
Various sizes available
Pad bolts for security
Extra Pad bolts added if required
Double doors for easy access
Treated with Barrettine Red Cedar Wood Treatment
Standard bike stores are made from 38mm X 50mm framing 16mm tgv, 16mm tgv shiplap cladding.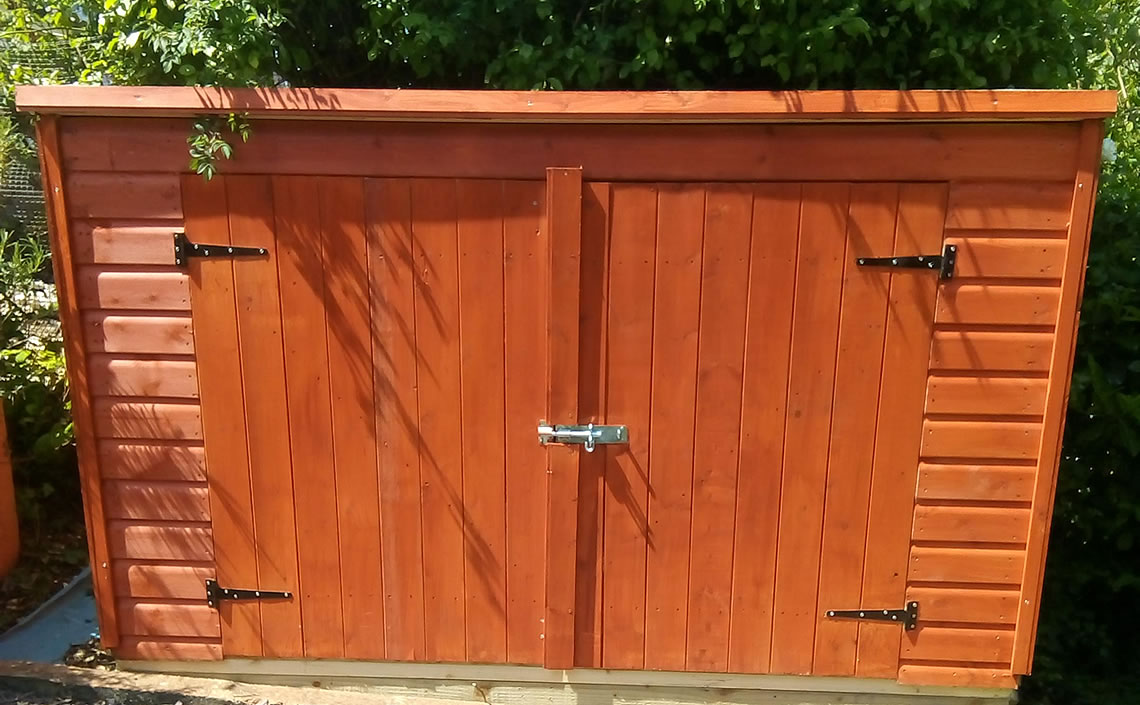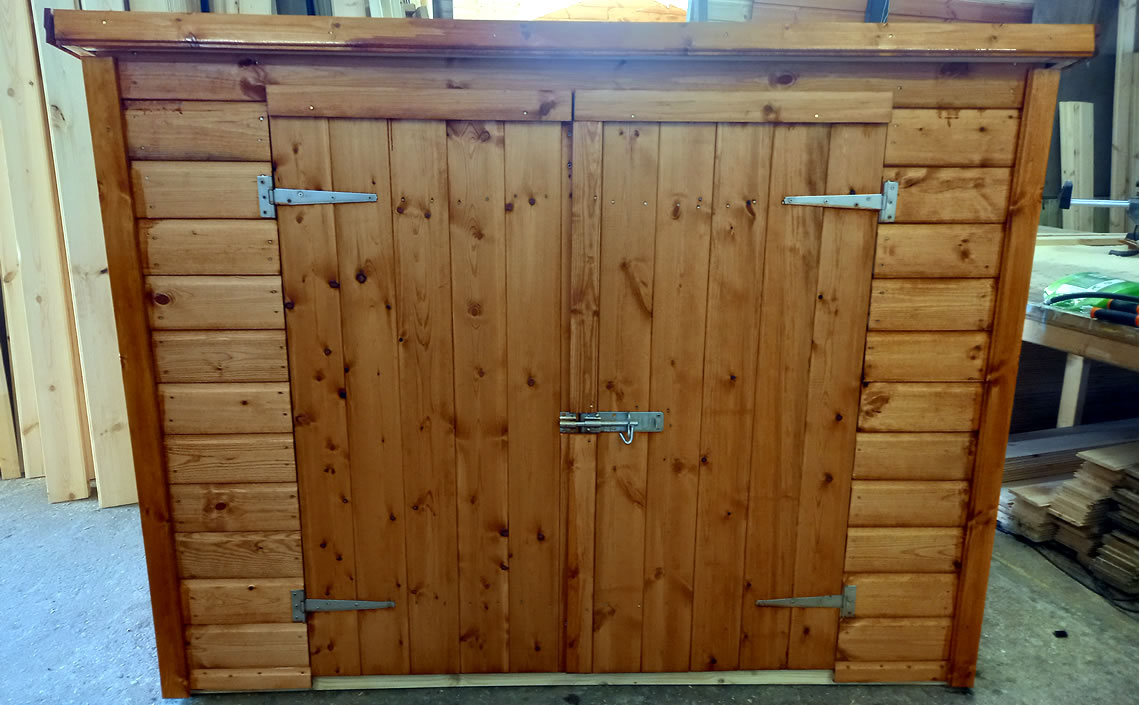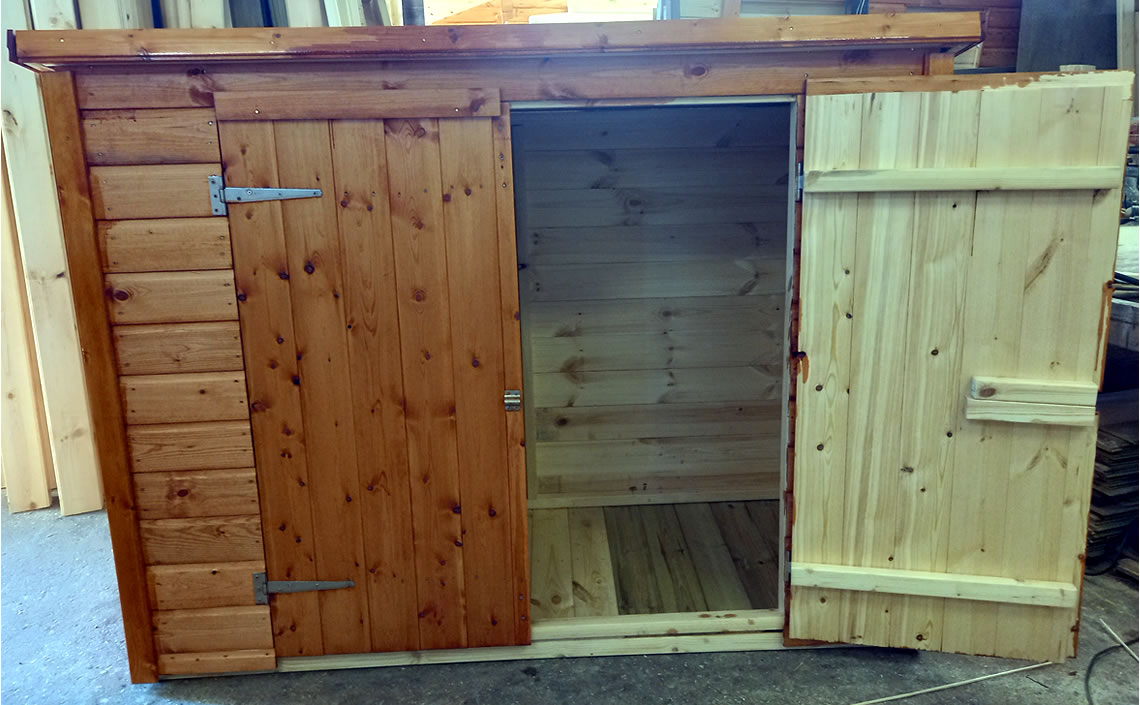 Bike Store Prices
We can build to your bespoke requirements if you need something a little bit different, please let us know. You can also arrange a site visit.
All Bike Stores are treated will with Barrettine Red Cedar Wood Treatment.
| Size | Price | Installation | Bearers |
| --- | --- | --- | --- |
| 6' x 2'6" | £299 | £75 | £35 |
| 6' x 3' | £325 | £75 | £35 |
| 6' x 4' | £390 | £80 | £45 |
| 7' x 2'6" | £355 | £80 | £40 |
| 7' x 3' | £375 | £80 | £45 |
| 7' x 4' | £425 | £90 | £50 |
Add-ons
| Item | Price |
| --- | --- |
| Bolts in Hinges and Pad Bolt | £25 |